Flowers are the ideal medium for communicating love, pleasure, appreciation, grief, or any other facet of human emotions. Just have a look at these beautiful arrangements of Flowers
Flowers have long been a favorite gift. They are not only beautiful but also represent many human emotions. Flowers are the ideal medium for communicating love, pleasure, appreciation, grief, or any other facet of human emotions. As a result, floral beauty has become an essential aspect of our life.
They are usually included in all of our essential gatherings since they not only brighten up the ambiance but are also thought to be auspicious. In the era of online flower delivery, these perfect natural beauties capture our attention right away and appear much better when creatively arranged in different bouquets and patterns. Here, we have mentioned some flower arrangement styles for your convenience.
How Many Type Of Bouquets?
Cascade Bouquet, Posy Bouquet, Hand-Tied Bouquet, Round Bouquet, Nosegay Bouquet, Pomander Bouquet, Composite Bouquet, and so on are examples of some types of bouquets. For example, you can collect Cascade Bouquet from Chattanooga TN Florist Lometa's Flowers to present a couple in their marriage ceremony. The spectacular cascade bouquets for marriage ceremonies resemble a floral "waterfall" that cascades down the front of the ensemble.
You may also place an order online for Hand-tied bouquets with this Florist In Dayton TN. Such bouquets may feature a wider variety of flowers and foliage than other bouquet forms and are easily attached using ribbon, cloth, or twine, as their name indicates. Hand-tied bouquets are indeed a popular option for boho, rustic, or garden birthdays since they give a "fresh-picked floral" feel to them.
Attractive Floral Arrangements to Brighten the Ambience of Any Location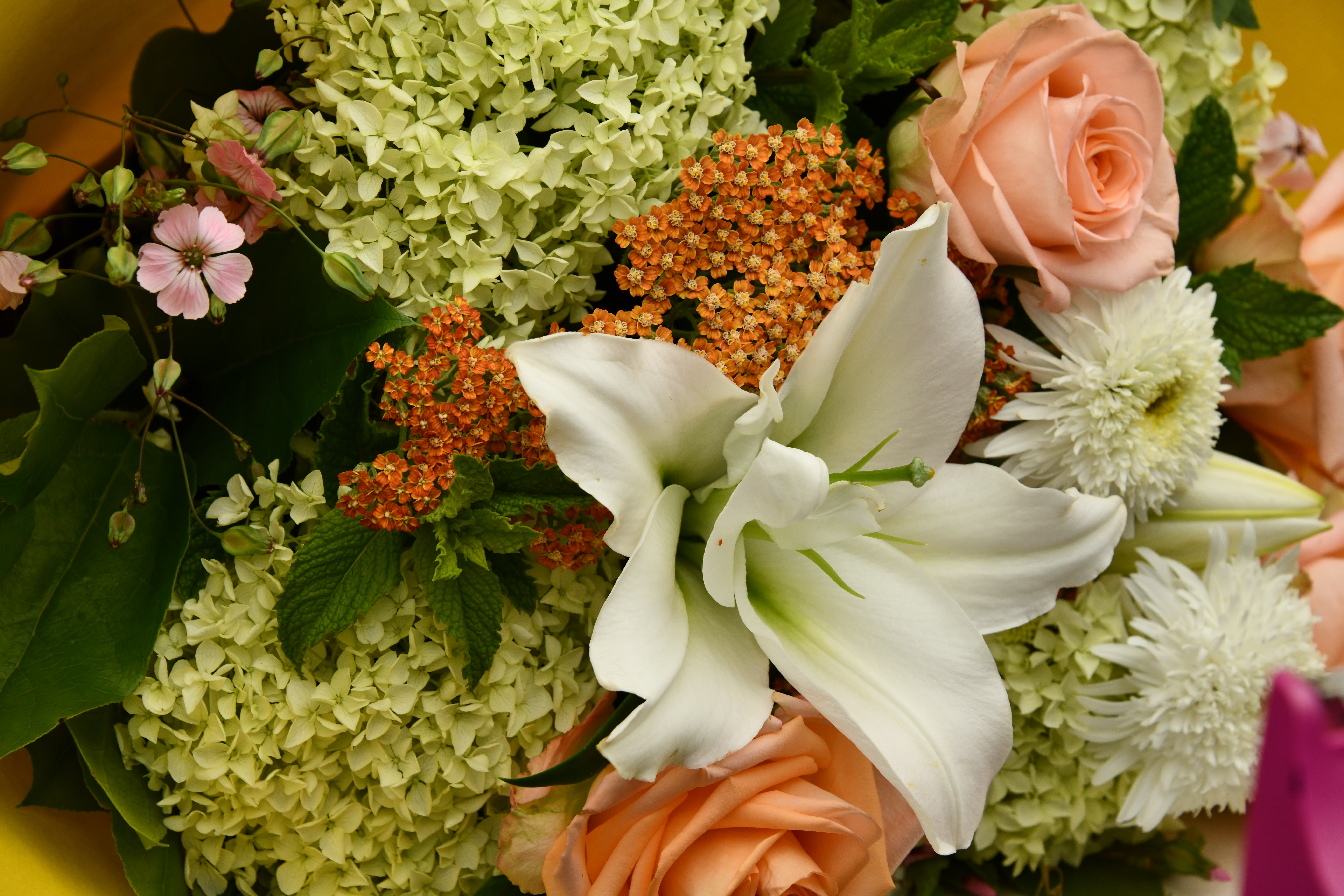 You can get a huge series of fancy flower arrangements from Chattanooga florist delivery site Lometa's Flowers. The most common flowers used in flower For mentioning different types of flower arrangements, we can take the name of Elliptical flower, Vertical flower, Horizontal flower, Triangular flower, crescent flower arrangement, and the list may contain some other kinds.
In an Elliptical flower arrangement, the flowers and greenery are placed in the shape of an ellipse. These exotic bouquets are adorned with bright and brilliant flowers such as roses, sunflowers, lotus, tuberoses, and lilies for a dramatic appearance and feel.
Vertical floral arrangement is often seen in bouquets and flower baskets. To create a great vertical flower arrangement, different kinds and colors of flowers are blended.
You may get a Horizontal flower arrangement from flower delivery Chattanooga TN for your next occasion. Designers often utilize horizontal flower presentations at reputable floral firms across the globe. In this flower arrangement, the floral delights are placed in rows or a zigzag pattern.
In a triangle flower arrangement, flowers and leaves are clipped so that when combined, they form a triangle shape. A large flower is frequently put in the center of the arrangement for immediate appeal. The large blooms in the center contribute to the overall elegance of the arrangement. The remainder of the flowers is put on the sides, keeping in mind the triangle form.
The flowers used in these arrangements are primarily sweet-scented and make lovely floral presents for birthdays, anniversaries, weddings, and other special events. You can contact our shop to get more details about flower arrangements and their varieties.